Stephanie Elam Bio, Age, Height, Parents, Husband, Kid, CNN, Vaccine
3 min read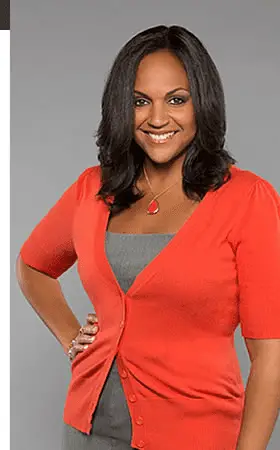 Stephanie Elam Biography
Stephanie Elam is an American journalist serving as a correspondent for CNN based in Los Angeles. Previously, she was a weekend evening anchor and general assignment reporter for KNBC Los Angeles.
Stephanie Elam Age
Elam was born on January 23, 1974 in California, U.S and she is 47 years old.
Stephanie Elam Height
She is 5 feet 6 inches tall.
Stephanie Elam Nationality
Elam is an American national.
Stephanie Elam Education
She attended Saratoga High School. She then moved to Howard University where she graduated with a Bachelor's degree in Broadcast Journalism in 1995.
Stephanie Elam Parents
Not much information about her parents is available to the public. Her father passed on in June 2018 and he was from Guinea-Bissau.
View this post on Instagram
Stephanie Elam Siblings
She has five siblings though their names are unknown.
Stephanie Elam Husband
Elam married Jeff Rush, an investment banker in August 2, 2008. The couple met in January 2007 after which they started dating. In 2011, they moved from New York to Los Angeles where they reside.
Stephanie Elam Kid
She has a daughter, Simone born on May 29, 2010.
View this post on Instagram
Stephanie Elam CNN
Elam is a CNN correspondent based in Los Angeles. Since joining the network, she has covered a wide range of stories.
Prior to joining CNN Los Angeles, Elam served as a weekend evening anchor and general assignment reporter for KNBC Los Angeles. During her tenure at KNBC, her reporting centered around emergency awareness, empowering Southern Californians with information to be earthquake ready, water safe and informed about money matters. She anchored KNBC's breaking news coverage of the Seal Beach murders and she was also on the desk when Whitney Houston was found dead in Beverly Hills hotel room.
Before moving to Los Angeles, she was a CNN business news correspondent based in New York. She also reported extensively for CNN International and HLN. From 2003 to 2011, she covered a myriad of stories for the network, from the bursting housing bubble that led to the worst financial downturn in decades to the death of Michael Jackson.
Her career began in New York as a copy editor for Dow Jones Newswires before joining Bridge News where she helped coordinate seamless 24-hour news coverage among the organization's newsrooms worldwide.
While working for Bridge News, she covered corporate earnings for PBS's "Nightly Business Report" and for WebFN. As the only full-time reporter in New York for WebFN, she anchored "Market on the Close," a one-hour program that tracked the stock market in the last hour of trading. She also previously helmed "First Business," a weekly syndicated business program and co-hosted "Black Enterprise Report," a nationally syndicated show focused on business, career and financial education.
Stephanie Elam Vaccine
On March 23,2021, Elam participated in Johnson & Johnson's coronavirus vaccine trials in hopes of encouraging communities of color to get the vaccine.
'My goal from day one has been to help the nation overcome vaccine hesitancy and to encourage people — particularly people of color — to trust the vaccines. Since I joined the trial, my efforts have been highlighted on People.com and in Essence magazine. I've had a few friends tell me that my participation encouraged them to get vaccinated. On social media, some people have said they would consider getting a shot now. I count all of these as wins, but I know there are some minds that will be harder to change.'
Stephanie Elam Salary
Her salary is estimated to be $72,507 per year.
Stephanie Elam Net Worth
She has an estimated net worth of $2 million.
Stephanie Elam Instagram
View this post on Instagram
Stephanie Elam Twitter