Michael Ayala Bio, Age, Nationality, Parents, Wife, Court TV, Net Worth
3 min read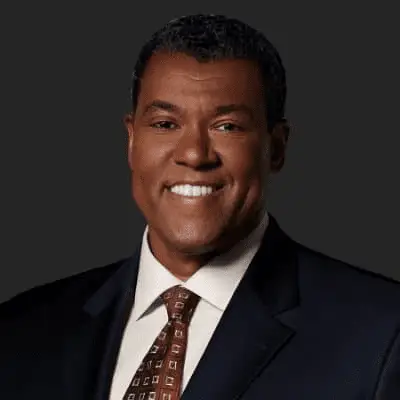 Michael Ayala Biography
Michael Ayala is an Emmy Award-winning media personality and lawyer serving as an anchor for Court TV Live! 6-8 pm every weeknight. He was also a reporter and anchor at CBS in both Chicago and Washington D.C.
Michael Ayala Age
He is 59 years old. He was born on August 26, 1962, in Brooklyn, New York.
Michael Ayala Height
He is tall in stature but his height is undisclosed.
Michael Ayala Nationality
Ayala is American by nationality.
Michael Ayala Education
He attended Brooklyn Technical High School from 1976 – 1980. In 1984, he also earned a B.A. in Television and Radio Journalism from Ithaca College. In addition, he received a J.D. in Law from New York Law School in 1988.
Michael Ayala Parents
Ayala was born and raised in Brooklyn, New York. However, there is no information about his parents and siblings.
Michael Ayala Wife and Kids
Michael is married and has two sons. In 2021, his first son completed high school. His second and last son is called Nico.
View this post on Instagram
Michael Ayala Court TV
Michael is an Emmy Award-winning media personality and lawyer with over 20 years of journalism experience. He currently anchors Court TV Live! 6-8 pm every weeknight on the Courtroom Television Network. He began his journalism career at the Courtroom Television Network one year after its inception in 1993. In his current position, he heads up a team responsible for producing two hours of legal news programming daily centering on live courtroom cases and legal news around the country.
Before joining Court TV Michael headed up MIA Media Services (formerly MIA Media Group), a media services company specializing in communications solutions for broadcast and web-based initiatives. Under his leadership, MIA Media Group pivoted from a general services media production company to become MIA Media Services focusing solely on health-related programming, including producing and moderating live and online programs; facilitating discussion with thought leaders in the medical community, and directing audience interaction.
Michael worked closely with both marketing and legal departments to ensure proper compliance and messaging. He has also worked with some of the top companies in the field including Platform Q, XYVid, Pfizer, Boehringer Ingelheim, Amgen, and Lundbeck. By doing so he increases the efficacy of internal and global peer-to-peer communications including campaigns for drugs such as Fycompa, Pradaxa, and Viibryd just to name a few.
Michael began his career as an attorney in New York City. He also worked part-time at the fledgling Courtroom Television Network before joining them full time and traveling the country covering trials and legal news for a national audience eventually becoming anchor of the network's flagship show "Primetime Justice". Michael has also held reporter and anchor positions for CBS in both Chicago and Washington D.C. He is also a founding writer/producer/correspondent for the home improvement show "Housesmarts" currently airing on NBC affiliates across the country.
Michael Ayala Salary
His salary ranges between $24,292 – $72,507 per year.
Michael Ayala Net Worth
His net worth ranges between $1 million – $5 million.
Michael Ayala Instagram
View this post on Instagram
Michael Ayala Twitter
Also, Read; Julie Grant Bio, Age, Height, Parents, Husband, Court TV, Net Worth.